The Airmen's Stories -

Sgt. N M Stanger

Noel Mizpah Stanger was born in Herbert, North Otago, New Zealand on 24th December 1916, the son of Peter Gorie Stanger and Millicent Mabel Stanger.

After leaving Glenavy School he was employed by a sheep farmer in Oamaru.

He was provisionally accepted for a short service commission in the RNZAF in April 1939 but the scheme was allowed to lapse and he was not called up. Stanger volunteered for aircrew duties at the outbreak of war and reported as a trainee pilot to the Ground Training School at Weraroa on 26th October 1939.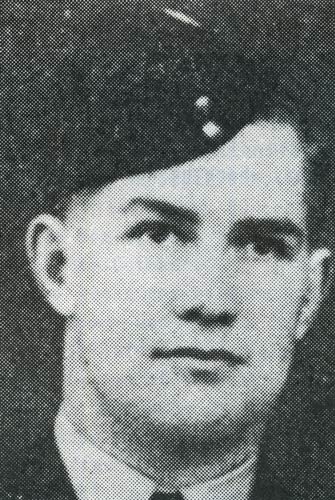 He went to No. 1 EFTS Taieri on 21st November and moved to No. 1 FTS Wigram on 15th January 1940. Stanger did not progress sufficiently and switched from pilot training, remustering as an Observer. On 13th February he began a course at the Air Observers School, Ohakea.
He was awarded his brevet at the end of May, promoted to Sergeant and on 7th June he sailed in the RMS Rangitata for the UK.
Stanger was posted to 17 OTU Upwood on 30th July and joined 106 Squadron at Finningley on 2nd October but nine days later moved to 235 Squadron at Bircham Newton.
He was killed on 14th February 1941, still serving with 235 Squadron, in Blenheim IV Z5970 LA-L. It flew into the ground near Great Croxton, Norfolk and caught fire on return from a night navigation exercise. It may have been damaged by enemy fire.
Sgt. W Mason, pilot, Sgt. VC Pond and Stanger were all killed.
Stanger is buried in St Mark's churchyard, Bilton, Rugby.