The Airmen's Stories -

P/O R W G Beley

Robert Wilfred Garth Beley was born in Nelson, British Columbia, Canada on 13th December 1919 and moved to Rossland, British Columbia with his parents and three siblings in 1923.

His father John Harold Beley (1876-1949) was born in Ottery St. Mary, Devon and emigrated to Canada in 1895. Initially settled in Nelson, on 23rd September 1907 he married Flora Mary Russel (1880-1967), who had emigrated from Maidenhead, Berkshire (more background at bottom).

JH Beley's younger brother, Wilfred Beley, had also emigrated to Canada. He enlisted in the 16th Battalion (Manitoba Regiment) Canadian Infantry and went with the regiment to Belgium. In a night attack on Kitchener's Wood near Ypres on 22nd April 1915 he was reported 'Missing' and is commemorated on the Menin Gate Memorial.

****************************

RWG Beley was educated in Rossland, being known to his friends as 'Bunny' and was known for his prowess in skiing and tennis.

In August 1939 he travelled to England where he joined the Royal Air Force. He trained at 2 FTS, Brize Norton and was commissioned as a Pilot Officer in March 1940. He was posted to 151 Squadron, flying Hurricanes from North Weald, on 14th July 1940.
On 12th August the squadron was engaged with Me109s over the Channel. Beley was shot down in Hurricane P3304. Though badly injured he baled out and was rescued from the sea. Taken to hospital at RAF Manston he died from his injuries later that day.
He was 20 and is buried in Margate Cemetery, Kent.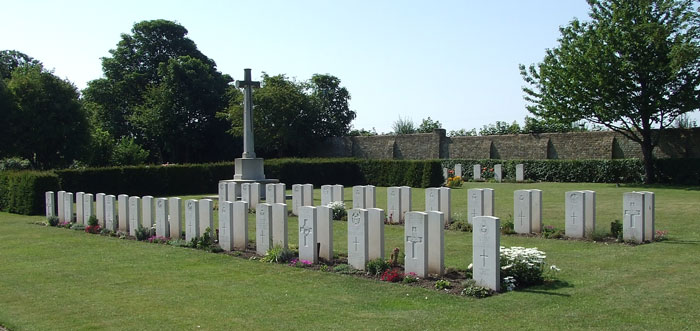 Portrait photograph and additional research courtesy of Joyce Austin, Rossland Historical Museum & Archives Association.
*******************
Above: the year 1941 printed in error.
**********************
December 2019 - It has been found that Beley is commemorated on the war memorial at St. John the Baptist Church, Membury, Devon (below) although at time of writing no connection can be made.
November 2023 - It is now known that Beley used to visit relatives, the family of his mother's sister Mary King, and family friends the Wilkin family. Both lived in Membury, Devon.
The Wilkins had a daughter, Dorothy Downes Wilkin, who in 1942 was aged 22 and serving as a Leading Wren based at Seaton on the Devon coast. She was lodged at Seafield House in Seaton, the home of retired Major John Rogers Cartwright and his wife, Isabella.
Also lodging were Florence Sercombe, 84 and Eleanor Ross, 89.
At lunchtime on 26th October a Ju88 released a stick of bombs as it flew out to sea, perhaps with the intention of jettisoning them.
Seafield House suffered a direct hit and all five people above were killed.
A 14-year-old maid, Muriel Hawker, was dug from the rubble, injured but alive, she recovered after two weeks.
A local report stated that Dorothy Wilkin was uncharacteristically late leaving the house for her duty that day.
The house was not rebuilt and the site is now a public space, Jubilee Gardens.
This must be the connection that resulted in Beley being included on the Membury War Memorial, along with Dorothy Wilkin.
Further research and images courtesy of Nicholas Yool via Paullette Francoeur.